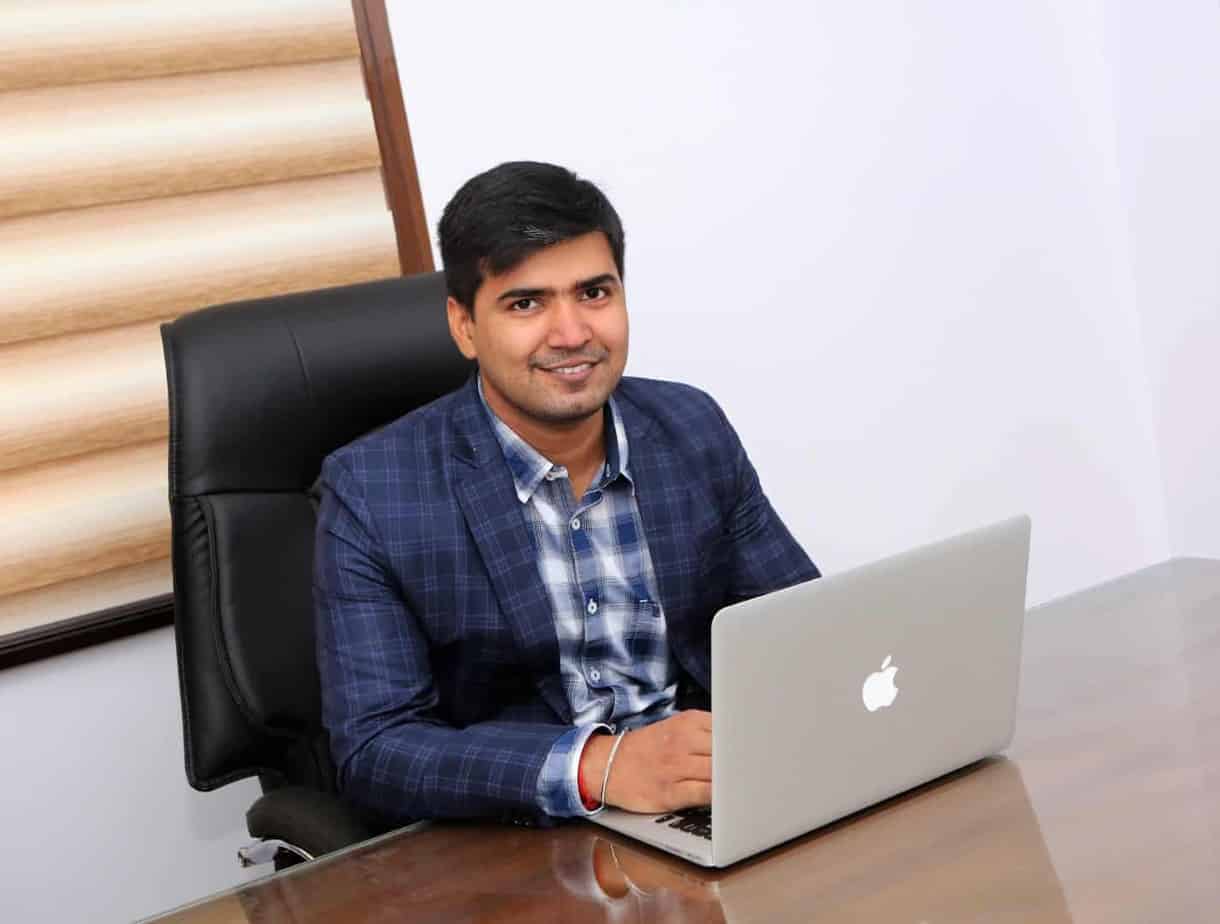 Ambesh Tiwari is an entrepreneurial marketer and Personal Branding Consultant. He has a proven track in running marketing campaigns and increasing market share for leading companies. He also hosts a popular podcast show named" Ambesh Tiwari Show".
Ambesh has over 7+ years of experience in devising and delivering complex marketing strategies for large brands and his own privately owned business venture. He has the knowledge and skills to grow customer bases rapidly and provide significant growth results. His expertise spans all over marketing channels, including online, print, social media and more. This gives him a holistic approach and ensures he explores all avenues to attract the organisation's target market.
Ambesh was born and brought in a middle-class family of Bihar.
He was the mischievous child of the family. Average in studies but very good in decision making & management skills. Since childhood itself, Ambesh was also very passionate about joining the Indian Army. He even took some risky decisions to pursue this dream but couldn't make it.
Ambesh completed his education from his hometown.
He secured the first rank in Matriculation and similar results in intermediate exams.
Moving forward, he completed BTech in electronics and telecommunication from Biju Pattaniak University Of Technology, Odisha. He also holds a PGDBA in Marketing from Symbiosis University, Pune.
After BTech, Ambesh got selected in the campus placement for Support engineer in Zen Technologies Ltd. Zen Technologies worked closely with the Indian Army in developing simulators & other types of equipment. Working in Zen Technologies fulfilled Ambesh childhood dream of working with the Indian Army.
Ambesh was able to grab three promotions in 3 years. He started from Support executive, and in just three years, he was the Assistant Manager -Business Development.
Everything was going fine for him. His pay and perks had increased exponentially, but something was missing. Working with the Indian Army and working in the Indian Army are two different things.
So, he decided to give it a final try. And he resigned from a well-paying job to pursue his childhood dream.
Even after one year of hard work, he couldn't qualify for the Indian Army. After this period, he started to give consultancy to a few companies, and it was relatively easy for him because of his business development experience. In this period, he realized the importance of Marketing and how he can develop a business around it.
Start of Entrepreneurial Journey
In 2017, Ambesh launched his first company, BDA Technologies Pvt Ltd. BDA means Building Digital Arena, and his vision was to make digital marketing affordable for every individual & enterprise. 
Birth of Personal Branding
BDA Technologies started to grow. In between, Ambesh learned many new things; the most important among those were -Branding & especially, Personal Branding. Ambesh believes that product/service can be same but not the human inside company. Company has a 'Face' like for Amazon Inc it's 'Jeff Bezos', for Microsoft it's 'Bill Gates', and the brand value of this 'face' is equivalent to company's brand value.
So, he decided to provide personal branding services to a few selected clients. After seeing outstanding results, of those few clients, he decided to launch 'BrandingChef: A place where he and his team is dedicated for individuals who want to grow themselves exponentially. He has redefined the art of branding.